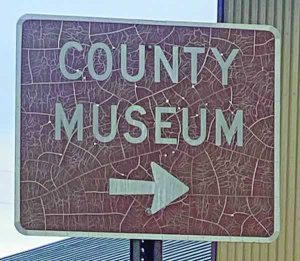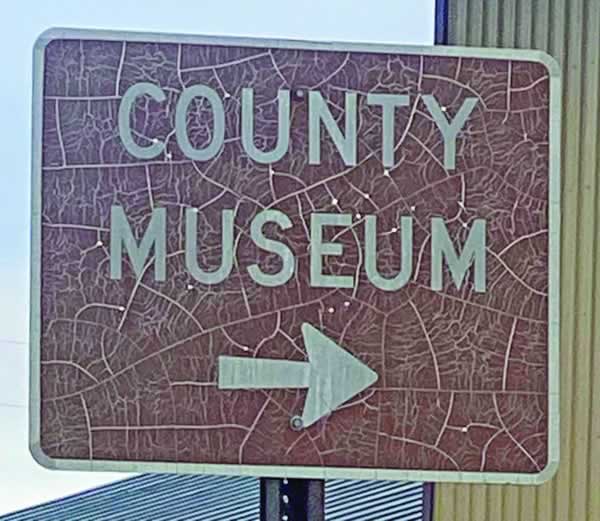 By Charlene Corson Selbee
Traditionally, pilgrimages are thought of as a journey to a sacred place in a foreign county searching for a higher good that leads to a life-altering experience. Family genealogists go on pilgrimages to learn or expand their knowledge about their roots which leads to personal transformations.
Visitors come to the Bluff Country of SE Minnesota, NE Iowa, and SW Wisconsin to learn more about their ancestors and walk in their footsteps. Bluff Country is a hotbed for family genealogists because European emigrants landed in this area thanks to the mighty Mississippi River and the landscape. The emigrants either passed through this area as they traveled west or settled in scenic Bluff Country.
Kevin Lee, president, Decorah (Iowa) Genealogy Association (DGA), said, "There is a map at DGA that shows where visitors are from. They are from all around the world. Many visitors stay a night or two, so they can conduct research."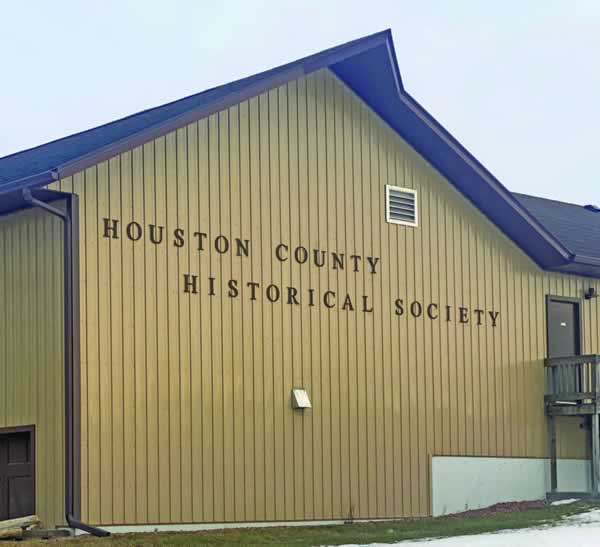 Sara Sturgis, executive director Fillmore County Historical Museum and Library in Fountain, Minn., expanded, "Seventy percent of our visitors are family genealogists."
Bluff Country is home to a vast array of resources. In addition to research libraries and museums, there are also enthusiastic experts to assist researchers in their search.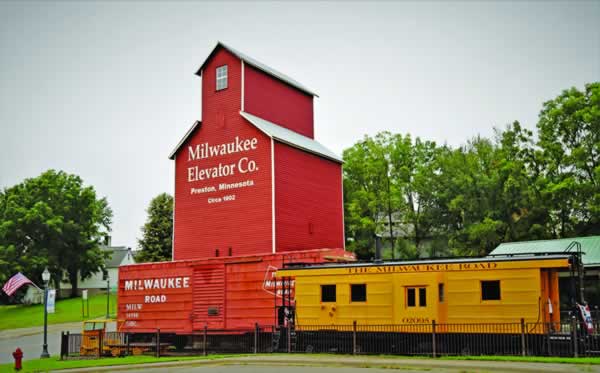 Starting on a genealogy journey can cause one to pause and ponder where to start. Experienced genealogists recommend starting at home. First, talk with the family elders and record their stories to help guide your journey. Also, look around the house for diaries, family Bibles, artifacts, and photographs, as these are all part of your family's history and will provide clues that will be useful.
President Stacey Gossling, Winneshiek County Historical Society, in Decorah, Iowa, shared, "The second most searched topic on the internet is genealogy."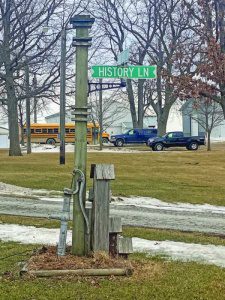 It is helpful to check out the online resources before venturing out. Online resources save time, answer questions, and conjure up new questions. Area historical societies offer limited subscriptions to online resources. For example, the Winneshiek County Historical Society has an Ancestry.com subscription that offers limited access and a subscription to Fold3, the premier online collection of military records.
A smartphone comes in handy for taking photos and shooting videos, recording interviews, taking notes, and GPS. However, be prepared to pay with cash because some research libraries do not accept debit or credit cards and charge a fee for assistance and copies or ask for donations. As a reminder, cell service might not be available in all areas of the bluff region, especially in the deep valleys, so have a backup plan.
Do not rush! Make sure to include time to leisurely look through the abundance of documents, files, and photographs. Resources available at research libraries and museums include public records for births, deaths, marriages, naturalization, probates, early land records, clippings, photos, online newspaper database, obituaries, plat maps, business directories, state and federal census records, school records, military records, yearbooks, family histories, township histories, county histories, cemetery records, and newsletters.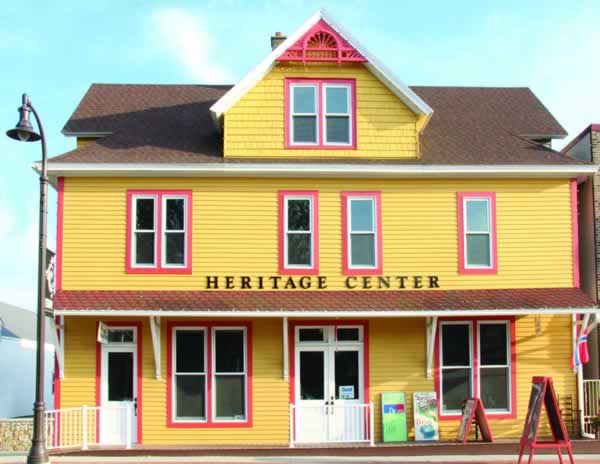 At the Giants of the Earth Heritage Center in Spring Grove, Minn., they have a video recording of area residents that they have interviewed and recorded, plus they also offer DNA testing.
Do not be afraid to ask questions. Take time to visit with the genealogy experts. It is suggested that you call and make an appointment because many centers have limited hours. Check out their websites first before venturing out, as you can request information online.
Fillmore County Historical Society Center and the Giants of the Earth Heritage Center both offer space for family reunions.
According to the Giants of the Earth Heritage Center website, "The Center has a community gathering space including a large pull-down screen. Families gathering for a reunion can take advantage of a sound-proof filming studio to preserve family stories today that will be available to the young people of the future so they can see and hear preceding generations of the family that they did not get to meet."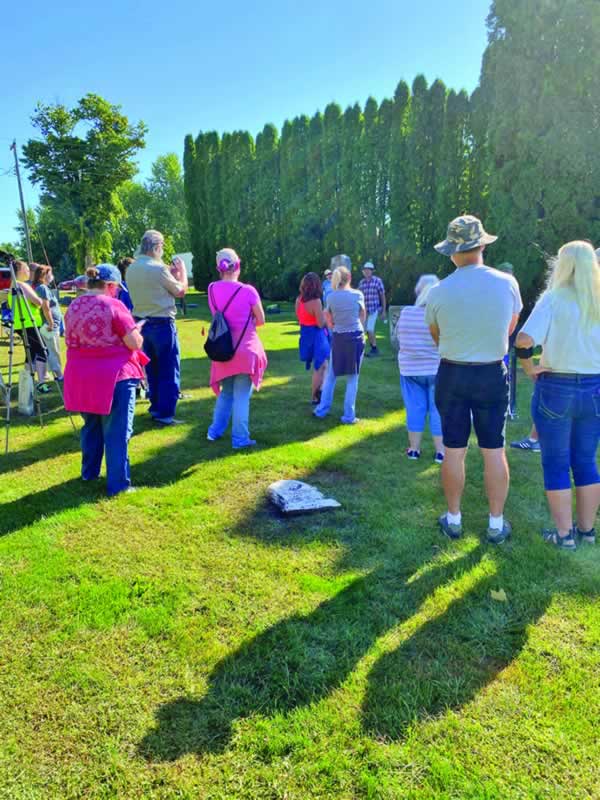 Don't forget to visit cemeteries. Cemeteries provide a wealth of family history. Ask at the historical museums and centers for a map of the cemeteries or a list of cemeteries. In addition, the Winneshiek County Historical Society and the Decorah Genealogy Association created a trail of cemeteries to assist visitors in finding the county's cemeteries. The map includes GPA coordinates.
Ninety-year-old Georgia Rosendahl, an active volunteer at Giants of the Earth Heritage Center, mentioned that the Center has a complete list of cemeteries in the area. Genealogist John Erickson shared, "The museum in Peterson (Minnesota) has an Index of Cemeteries of most of the cemeteries in the neighborhood." In addition, Findagrave.com is touted as a reliable online resource that includes photos and information.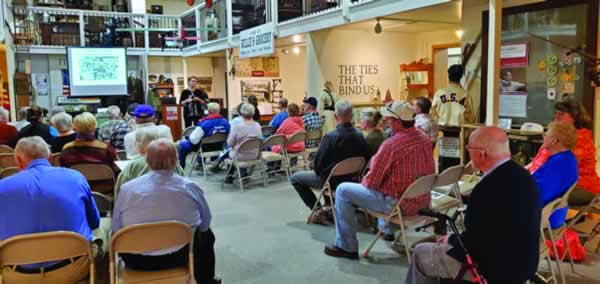 Sheila Craig with the Preston Historical Society (PHS) mentioned that Preston, Minn., has a Historic Outdoor campus that includes a 1902 Milwaukee Elevator, 1939 Milwaukee Road box car, 1951 Milwaukee Road caboose, and a Milwaukee Road motor car. In addition, PHS created a historic walking tour map available on the town's chamber website.
In addition to maintaining a research library, county historical societies are responsible for the county museums. County museums contain enormous collections of artifacts donated by area families. The Houston County Historical Society (Minnesota) has multiple rooms and a variety of historic buildings to tour.
Caution! Once you start on your pilgrimage to trace your family's roots, it will become addictive, and it will morph into a much bigger project than you could ever imagine. Moreover, the journey will prove to be unending.
Local Historical Society / Genealogy Resources