Karst Brewing
Fountain, MN

(11) Independent craft beer in Karst Country! Karst Brewing in Fountain is Fillmore County's first modern brewery. Eric brews a wide variety of exceptional beers from light to malty to hop forward to sour. The owners have repurposed three historic buildings to create spacious outdoor seating, an off-leash dog area, a beautiful indoor taproom and a cozy fireplace room. Karst geology gives the region its characteristic caves, sinkholes & streams, which Karst's Big Spring IPA, Trout Run Pale Ale, Sugar Creek Saison and Flowstone Alt celebrate. Come enjoy trivia, music, food trucks, local pizza from Village Square, and amazing local BEER!

Trout City Brewing
Preston, MN

(12) Trout City Brewing is a family-owned brewpub based on the idea of serving craft beer, selters, and food. Located on the Root River, our small town of Preston has rightfully earned its name as Minnesota's Trout Capital. Stop in to try our selection of beer or hard seltzer made by our in-house brewers. We also host live music concerts, themed brunches and other exciting events throughout the year.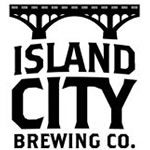 Island City Brewing
Winona, MN

(14) Here at Island City Brewery we strive to create a product and environment that can be enjoyed by all! Founded in 2017, our brewery is located in Winona's Downtown area. The taproom has a unique ambiance, as our historic building was once a city freight house, and gives a full view of our 180 barrel capacity production facility; The largest beer production site of SE Minnesota. Our friendly and helpful staff, along with fun events such as trivia, bingo, and live music have made our taproom and patio a staple of Winona.