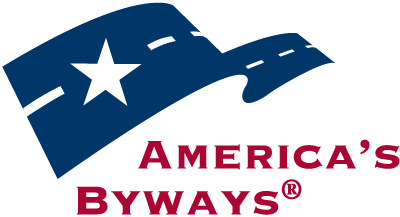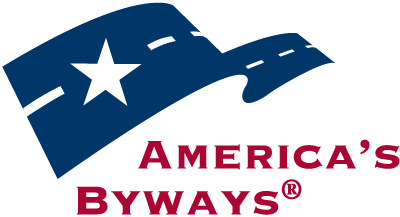 The National Scenic Byways Program is part of the U.S. Department of Transportation, Federal Highway Admininstration. The program is a grass-roots collaborative effort established to help recognize, preserve and enhance selected roads throughout the United States. Since 1992, the National Scenic Byways Program ha provided funding for almost 1,500 state and nationally designated byway projects in 48 states. The U.S. Secretary of Transportation recognizes certain roads as All-American Roads or National Scenic Byways based on one or more archeological, cultural, historic, natural, recreational and scenic qualities.
There are several Scenic Byways in Bluff Country!
Great River Road National Scenic Byway – Minnesota, Iowa, Wisconsin & Illinois
The Great River Road National Scenic Byway follows the course of the Mississippi River for 3,000 miles from northern Minnesota to the Gulf of Mexico. The scenic route passes through 10 states and hundreds of river towns.
Historic Bluff Country National Scenic Byway – Minnesota
88-mile route on Minnesota Hwy 16 between Dexter and La Crescent
The Historic Bluff Country Scenic Byway links together some of the most scenic, historic, cultural, natural and recreational resources in the area. Traveling through small towns and quaint communities along the byway, visitors find attractions that included restaurants, art galleries, theaters, antique shops, museums, historic homes and sites, state parks, lodging, canoeing, kayaking, hiking, biking, cross country skiing, golfing, horseback riding, and trout fishing. The Root River offers water recreation while the Root River and the Harmony-Preston Valley State Bicycle Trails offer miles of variety for users.
Laura Ingalls Wilder Historic Highway – Minnesota
From Rochester south on US 63 to Spring Valley, follow MN 16 & US 52 to the Iowa border to Burr Oak
Travel the scenic route that Laura wrote about in the Little House series. Almanzo and Laura Ingalls Wilder attended the 1876 church in Spring Valley 1890-1891. See the Wilder photo display, old-time Country Store, and pioneer artifacts. Visit the Masters Hotel in Burr Oak, Iowa, where Charles Ingalls and his family lived and worked in 1876. This is "the missing link" between the times they lived in Walnut Grove.
Apple Blossom Scenic Byway – Minnesota
1.5 miles south of I-90 to Main Street in La Crescent. West to Elm Street, follow Cty Hwy 29
One of the most beautiful scenic overlooks in Minnesota, this 17-mile driving route follows County Hwy 29. Accessible from the towns of La Crescent, Dakota and Nodine, this loop provides great views from bluff tops along the Mississippi River Valley in Southeast Minnesota.
Amish Byway – Minnesota
Along Hwy 52 between Hwy 16, Preston and Hwy 44 at Prosper
The growing Amish community is concentrated in the area around Canton and Harmony and they are frequent users of Hwy 52 between Preston and Prosper. Most of the Amish farmsteads are on country roads. Drive carefully and please, take no photographs of the buggies that include Amish faces. (Amish do not like photographs taken of their faces.)
Shooting Star Scenic Byway – Minnesota
32-mile drive along Hwy 56 between Hwy 63 at Chester, Iowa and I-90
This byway is one of the state's first designated wildflower routes. The Minnesota DOT and Natural Resources manage wildflowers and native grasses along the route, which passes through rich agricultural regions and small towns with historic buildings, B&Bs, golf courses, swimming pools and city parks. Lake Louise State Park is located on this route.
Driftless Area Scenic Byway – Iowa
The Driftless Area Scenic Byway is a 100-mile route that twists and meanders through the most Northeast corner of Iowa in the heart of a region know as the Driftless Area. The term Driftless was developed to describe this distinct area that was by-passed by the last continental glacier, centuries ago.
River Bluffs Scenic Byway – Iowa
The 109-mile River Bluffs Scenic Byway traverses through an area of Northeast Iowa known as "Bluff Country." As byway visitors drive this route through Fayette and Clayton Counties, they will experience a landscape shaped by water also known as karst topography.