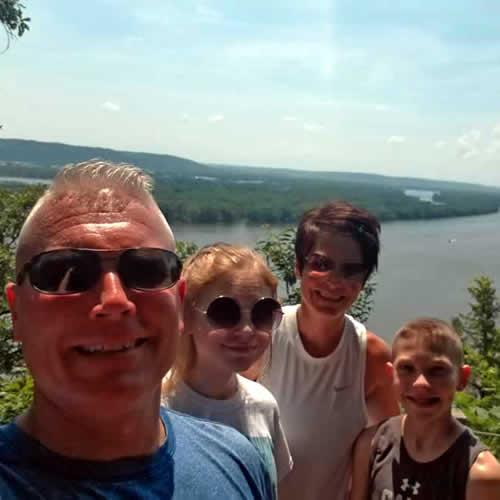 By Jason Sethre
When the pandemic brought everything to a screeching halt in March of 2020, the world was full of uncertainty in every direction.
After the lockdown restrictions loosened up in Minnesota, our family had to figure out what we were going to do about the trip we had planned to fly to Florida to spend some quality time at Universal Studios with our two teenage children. In early June, the airline notified us that our flights had been cancelled, so that made our decision pretty easy. We were staying home, but we didn't want to give up on the idea of a family vacation.
Our vacation was originally scheduled from July 3 through July 10, and the weather in Bluff Country was about as perfect as possible during the summer of 2020.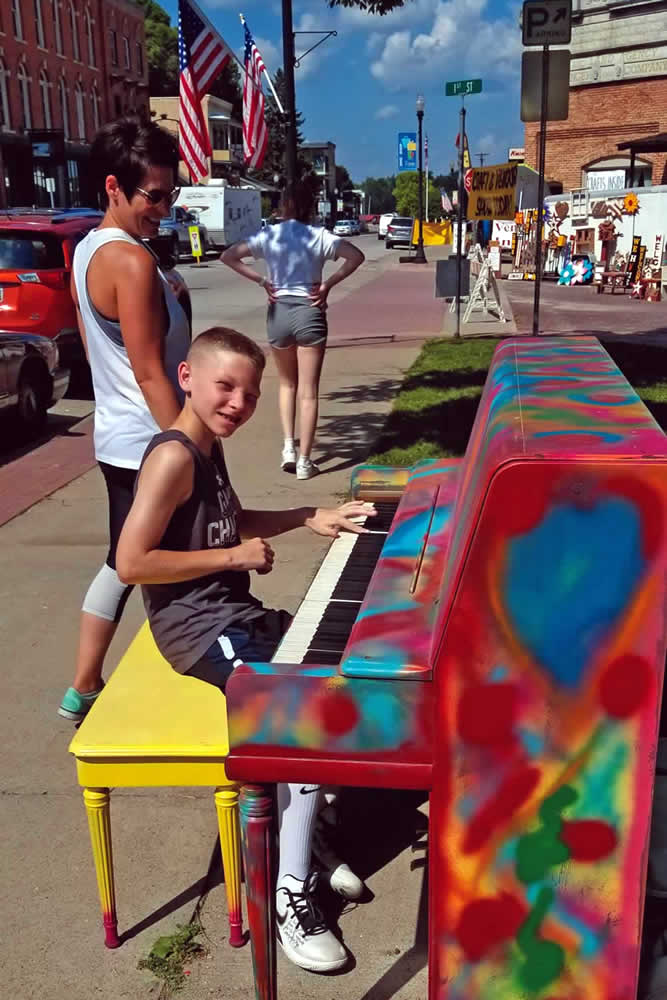 So, where did we go and what did we do?
Every day of our vacation, we planned activities in Northeast Iowa, Southeast Minnesota, and Southwest Wisconsin. We made a list of things we'd like to do. Some of these things we've done many times over the years, and love doing them again and again. And, some of these items on our trip list we had never done before.
For us, living close to so many great vacation hot spots makes them so easily accessible that we often overlook them. We think we can go there anytime we want, but never do.
In 2020, that changed. Staycations became the most popular vacations for all of us.
The Root River
One day, we paddled our way down the river with canoes and kayaks.
We've navigated the Root River more than 50 times over the past decade. We've traveled between the towns of Chatfield, Lanesboro, Whalan, and Peterson.
Our son and myself have even enjoyed an overnight camping trip traveling down the river. The sound of yipping coyotes surrounding our campsite around suppertime will be talked about decades. Our son, who was about 9 years old at the time, said they sounded like barking dogs and laughing girls. It still makes me smile when I think about that trip down the Root.
This time, we decided to start at the Old Barn Resort and head downstream to Lanesboro – right before the newly remodeled dam.
We always enjoy the wildlife along the way. During this trip, we watched an eagle fly from tree to tree, perched high, guiding us down the river for miles. It's always impressive to see an eagle spread its wings as it takes command of the skyways.
There were bashful deer attempting to escape our view and fish taunting us with splashes in every direction. Our son and myself are struggling anglers, and the fish know it. We saw turtles and even a beaver climbing the river banks.
It was sunny and beautiful. And, after a few hours on the river, we still had enough time to end our day with burgers on the grill.
Hitting the bike trail
We live near the Root River State Bike Trail. This popular bicycle attraction was once part of the railroad system linking the towns together. When the railroad was decommissioned in the late 1970s, the rails to trails program transformed the tracks into a chain of tourism tied together with one of the state's nicest bike trails.
On this particular day, we decided to bike from Fountain to Lanesboro – downhill (highly recommended). And, we were able to stop for a visit at the Old Barn Resort, where they have a wonderful restaurant along the trail.
The nice part about the Root River State Bike Trail is that cyclists can choose rides ranging from five miles on up to more than 30 miles. And, there are plenty of places to stop along the way for eats or to simply enjoy the scenery.
Effigy Mounds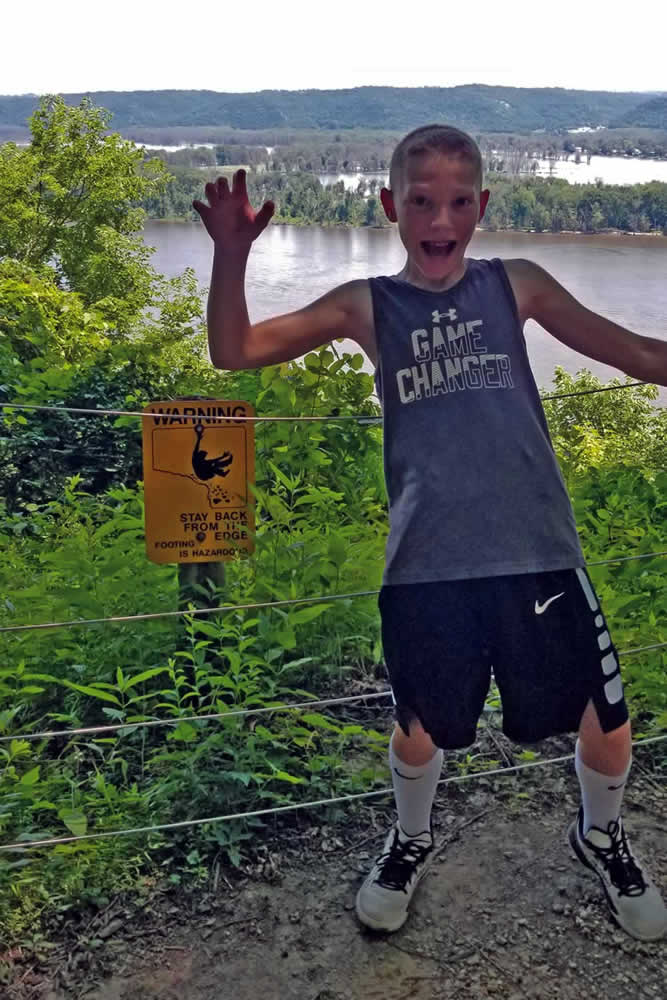 Another day, we decided to hike the historic Effigy Mounds located just a few miles outside of Marquette, Iowa.
As we hiked the endless trails through the canopy of foliage, we talked about a lot of things that seem to get lost when we have technology at our fingertips. Hiking gives us a good reason to disconnect from our screens and take in our surroundings.
When we arrived at each lookout, we saw amazing views of the mighty Mississippi River. On these sun-drenched days, the boats were motoring around the river like a busy highway. There were people on jet skis. Tubes were chasing boats in tow.
Every time I see people enjoying themselves on the river, I wish I had a boat. But, then I think it might be even better to become great friends with people who own boats.
After burning off some calories on the hiking trails, we visited historic downtown McGregor, Iowa (sister city to Marquette, Iowa). There was an event with vendors, so we checked out some artwork, t-shirts, and other artisan crafts from the region.
We stumbled up on a colorful piano down by the park, and our son had to test it out. River towns like Marquette and McGregor have so much character with their shops, brick-paved roads and restaurants with a view of the Mississippi.
And, from this day, after an incredible view of the river, we made plans for our own boat excursion.
The Mississippi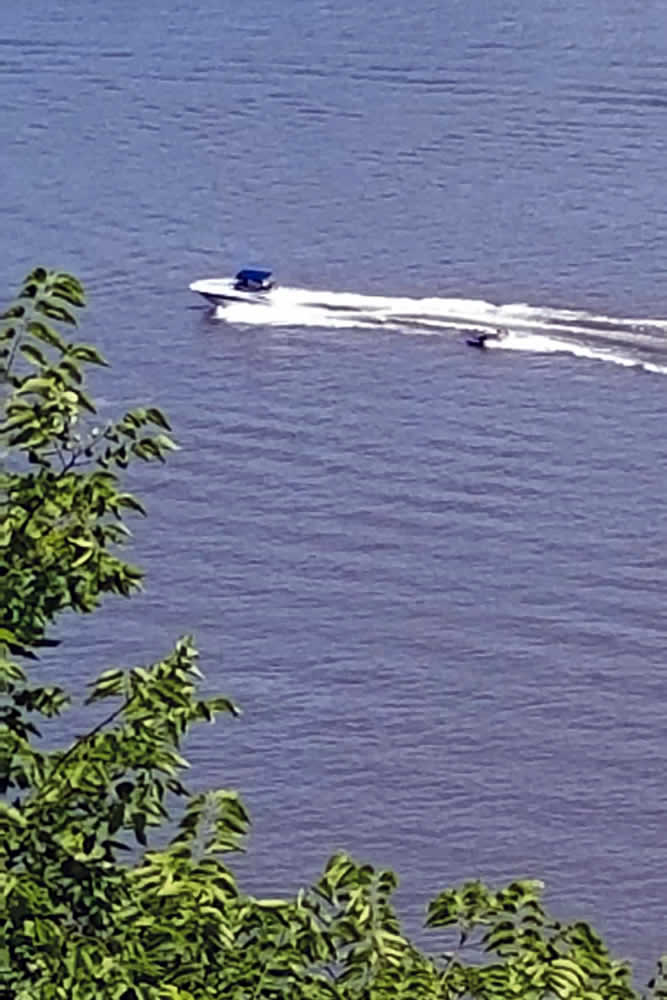 "The Mississippi River towns are comely, clean, well built, and pleasing to the eye, and cheering to the spirit. The Mississippi Valley is as reposeful as a dreamland, nothing worldly about it… nothing to hang a fret or a worry upon." –Mark Twain, Life on the Mississippi
On this particular day, we made plans for a visit to La Crosse, Wis., for a boat ride with La Crosse Queen Cruises. It was an early evening casual ride that launched at about 5:30 p.m., and included pizza and beverages.
As we floated down the river in this big boat, we observed in awe the mansion along the Mississippi River. There were houses as big as schools, and some with pools. The docks were full of flocks of watercraft. Jet skis, fishing boats, pontoons, and speedboats galore.
And, the recreation on the river was in full swing. There were some pretty daring jet skiers tempting fate upon the waves of boat wakes, certainly putting on a show. We also saw people camping and enjoying the sand dunes along the river.
When our boat tour concluded, we went for a walk in the park just down the street from La Crosse Queen Cruises. The park was busy with dog walkers, cyclists, couples holding hands, and even a group of dancers performing to music along the riverwalk.
It was a nice day in La Crosse, and always worth another visit.
Archery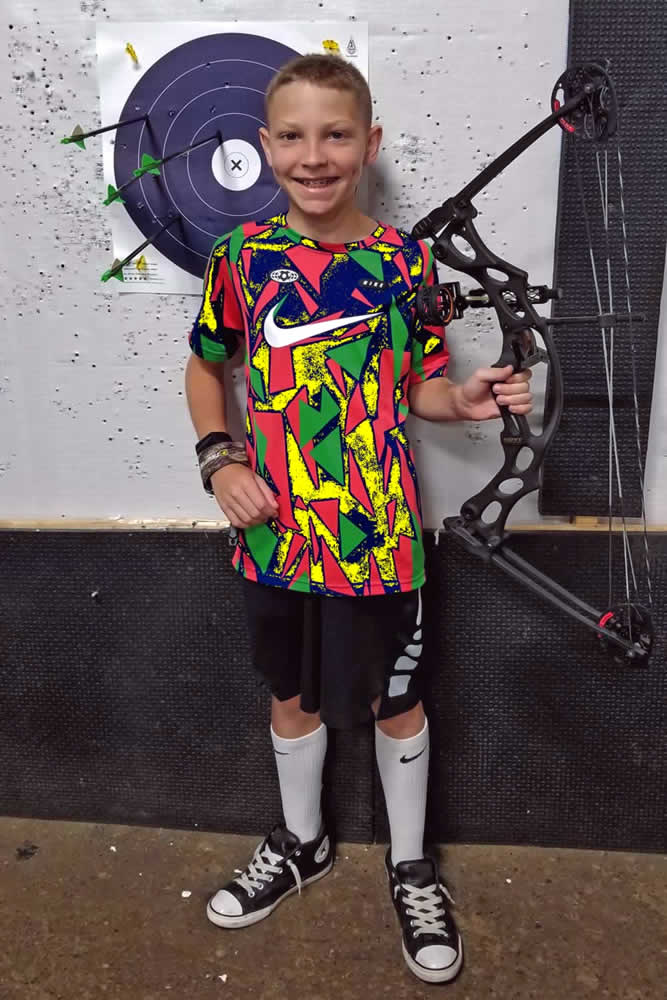 At the age of 46, never in my life had I ever shot a compound bow and arrow. I didn't grow up hunting, so I've never had a reason to take an interest.
But, I have to say this was probably one of the most entertaining and exciting things we did all week.
We signed up for a Friday morning session at Magnum Sports in Chatfield, Minn. Our whole family. My wife, son and daughter had not shot a bow and arrow either.
They provided us with the gear, calibrated the bow based on our height, arm length and pulling power. They gave us the arrows and showed us how to shoot at the targets. This may seem commonplace for an avid bowhunter, but we were newbies.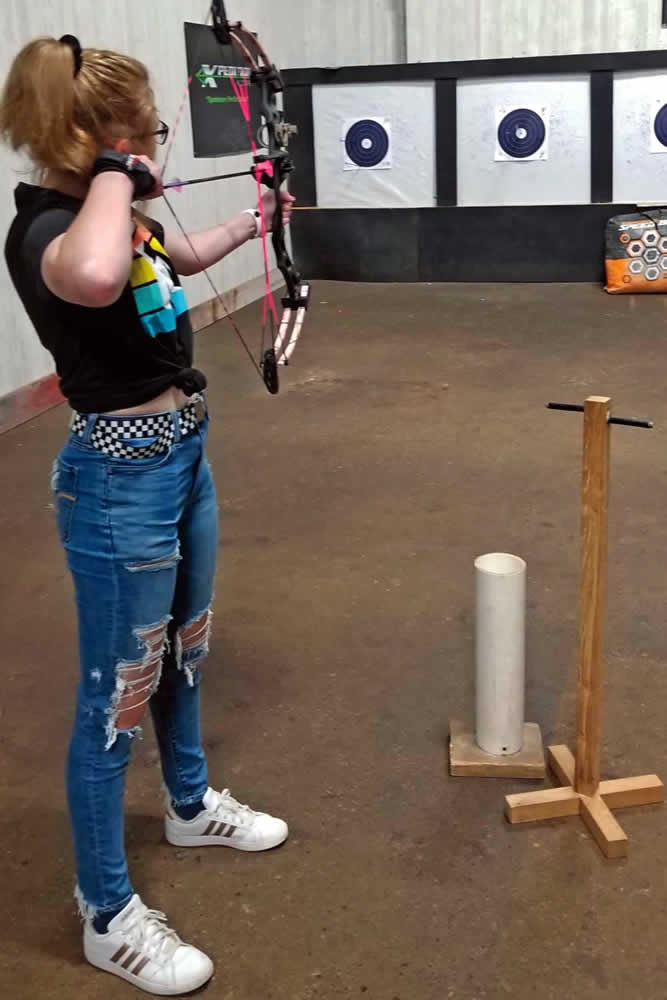 And, right out of the gate, our 15-year-old daughter was hitting bullseyes. She was loving the sport, and her excitement encouraged all of us to improve our game.
We spent a solid three hours shooting arrows at targets, probably over 100 arrows per person, and that time flew by.
I have even explored purchasing an archery set from Magnum Sports after our visit. It's a fun sport for any age or ability. Highly recommended.
Staycations
With our vacation plans to Florida foiled by the pandemic, we enjoyed day trips in our own backyard.
As our family makes vacation plans for 2021, we have so many places to go, things to do, and restaurants to enjoy in our little corner of the world known as Bluff Country – it's going to be a busy spring, summer and fall.