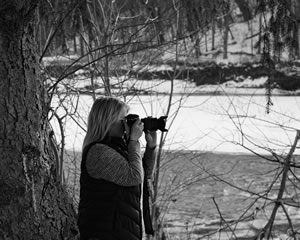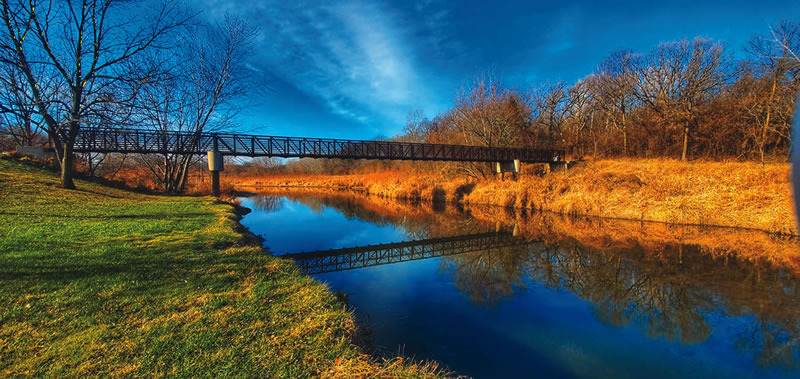 By Wanda Hanson
Kristi Danielson-Vreeman notices more and sees more than she used to — not because of glasses or surgery — but because she's a photographer! Small details that might have previously gone unnoticed now become subjects of her photographs; close-ups of spiderwebs become crystal creations.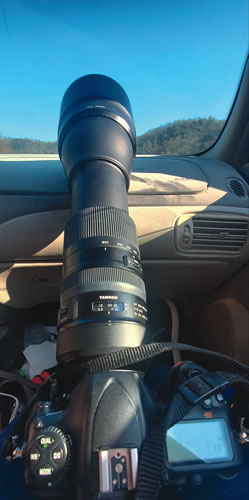 Kristi's dad bought her a 110 flash camera when she was 12 years old, thus nurturing a lifelong interest in photography. In college, Kristi took a class on developing her own film which she enjoyed. Shortly after that she got her first digital camera, no longer needing to develop film then.
When her kids were small, and life was busy, she got out of photography for a while. At that time cell phones had good cameras, so she used her cell a lot for taking pictures of her kids.
Her husband Seth bought her a "pretty fancy" Nikon D500 about three years ago. They would go driving around taking photos. After a year of this, Seth wanted to get in on the fun. He bought himself a Sony Mirrorless camera and began taking his own photos as well.
Kristi shared that Seth enjoys researching places to go and explore with their cameras. Seth enjoys taking wildlife and night sky photos, while Kristi likes landscapes and animals. Kristi also does some family photography on the side as a hobby, using any profits to further her photography.
Kristi's job is as a domestic violence victim advocate in northern Iowa; photography is a stress reliever for her. She enjoys sharing her work with friends on Facebook. She and Seth were asked to take pictures of the local Canton Santa parade. They often just go and do these acts of kindness, such as at benefits. A photo taken of the Garness Trinity Church outside of Mabel will be printed and given to the church.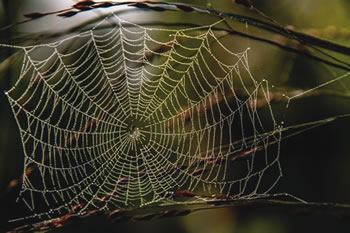 Kristi has started to enter some contests; the Garness Trinity Church photograph recently won a cash prize for Kristi. She humbly added she's actually won quite a few contests on FanArt social platform. She shared that it's fun to find out she's won and uses the cash for her photography hobby.
During the pandemic, Kristi has been taking an online photoshop class. The class is teaching her to do composite photos in which she puts one photo into another.
While her children may greet the news of their parents' weekend plans with eye rolls, Seth and Kristi enjoy taking off for a weekend in their vehicle or on the motorcycle to find new photography subjects and locations. Kristi is looking forward to their planned trip after Christmas. The couple is heading up north to Sax Zim Bog. The Bog, 45 minutes north of Duluth is frequented by birders. Seth and Kristi are hoping to see the Great Grey Owls there.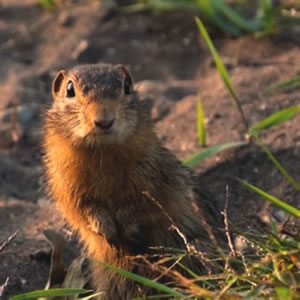 Eagles and owls are favorites for the couple. Kristi noted that they see eagle nests everywhere now. Both Kristi and Seth take their cameras everywhere, even when heading out to work. They've learned that if they leave their cameras behind, they are sure to see something they want to photograph! Kristi confessed she takes her camera kayaking. Yes, it's housed in a water-proof bag, and she gets some awesome shots of eagles above her. Kristi is interested in trying snowshoeing — of course she plans to take her camera along if she does that!
An extended car loan helped Kristi to purchase her Tamron 150-600 mm lens. This lens can take good close-ups from far away, a useful tool in photographing her favorite owls and eagles. While it's fun to use, Kristi said a drawback is that it's heavy and she often forgets her tripod.
Kristi is quick to point out that you don't need a fancy camera or lenses to get started, however; she confessed she bought her last cellphone in part because of its camera. She takes her cell on photo shoots and uses it for landscapes. "I don't think it's the camera; you can get good pictures with anything!"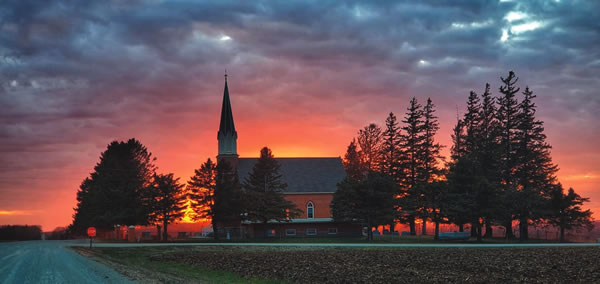 Her advice to beginning photographers is to use their cellphone and just get out and start doing it! Cell phones can take good pictures; the only drawback is that you can't get quality enlargements larger than 5×7.
There are lots of photography groups on Facebook you can join for all levels of photography, where you can ask questions, get your photos critiqued, get ideas for composition, or just post your work for feedback from others. YouTube has lots of tutorials as well, an easy and convenient way to learn.
Kristi finds editing fun as well. She uses Lightroom app on her computer for this. Snapseed is another app she recommends for the phone.
If you decide to invest in a DSLR camera, Kristi advises you to read your manual and learn all about the multitude of functions your camera has — or just use it and then learn from your mistakes. With immediate ability to see your photos, it's easy! A caution from Kristi, be sure to take your camera's memory card along when leaving for a shoot! Kristi learned that the hard way and now always has spares.
Kristi's oldest child has gotten interested in photography with her phone. Kristi bought her four-year-old granddaughter a Fisher-Price camera, and she has caught the photography bug. Her favorite, taking selfies! It appears Kristi's enthusiasm for photography is contagious! Maybe it's something you'll want to catch as well!