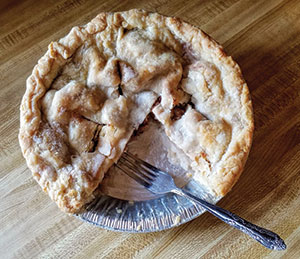 By Charlene Corson Selbee
If you are looking for rhubarb to buy for cooking, baking, freezing, canning, or rhubarb to buy for planting, the Rhubarb Festival in Lanesboro, Minn., is the place to be on June 4.
Lanesboro, the Rhubarb Capital of Minnesota, hosts the annual Rhubarb Festival the first Saturday in June every year, from 9 a.m. to 3 p.m. in picturesque Sylvan Park. The first festival was held in 2004 in conjunction with the town's farmers market.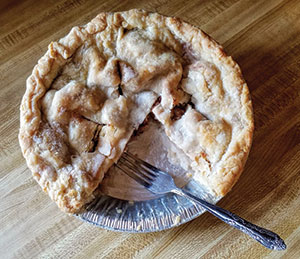 The day starts off with the Lanesboro Farmers Market at 9 a.m. Arrive early to get the best selection of fresh rhubarb and rhubarb baked goods such as pies, cakes, cobblers, bars, chutney, and jams. In addition, there will be other fresh local produce, canned goods, baked items, honey, and maple syrup to buy.
Bring your lawn chair and enjoy a day of music in the park featuring country music artists Larry and Robert, Cindy Seabright and Friends, and Janine Sherry's Classic Country.
Craft vendors will be on hand selling all things rhubarb. There will also be a rhubarb fashion show, goat chill out, and puppet show.
Join in on the rhubarb games – rhubarb toss similar to a bean bag toss, egg-and-rhubarb contest, minute-to-win-it rhubarb-chopstick contest, largest leaf and heaviest stalk contest.
Upcoming events in Visit Bluff Country!
•June 11 – Shooting Star Trail Bike Ride, LeRoy, Minn.
•June 11 – Lake Louise State Park Open House, LeRoy, Minn.