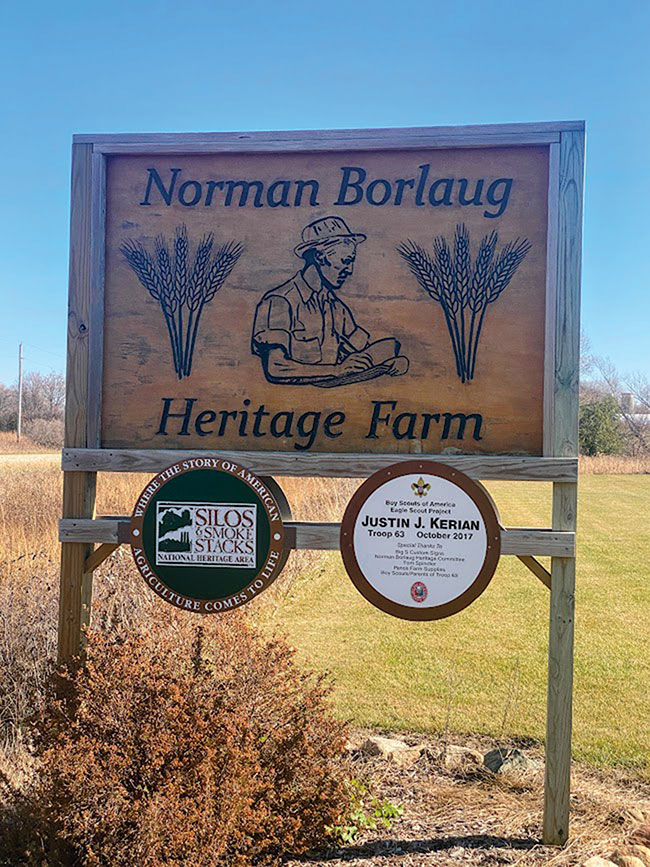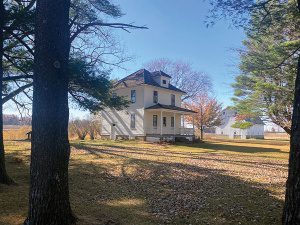 By Charlene Corson Selbee
The first fall festival of the year has arrived. Head over to Cresco, Iowa, to immerse yourself in the Norman Borlaug Harvest Fest Friday, August 25 through Sunday, August 27.
Borlaug is only one of seven people in the world to be awarded the Nobel Peace Prize, Presidential Medal of Freedom, and the Congressional Gold Medal.
"An unforgettable celebration paying homage to our rich heritage and legacy of the esteemed Dr. Norman Borlaug," explained Howard County Business & Tourism Community & Business Development Specialist Spiff Slifka.
The Norman Borlaug Heritage Foundation will have farm tours on Saturday, August 26 from 10 a.m. until 2 p.m. at Norman Borlaug's birthplace and boyhood farm sites located just minutes south of Cresco.
On Thursday evening check out the open-air market in Beadle Park from 3-6 p.m. followed by the tractor show, kids' activities and a free meal at Accura HealthCare from 4-7 p.m.
Early Friday evening, Crestwood High School is conducting tours of their new addition. The beer tent opens at 5 p.m. and Friday night is puzzle and bingo night at the Harvest Fest tent.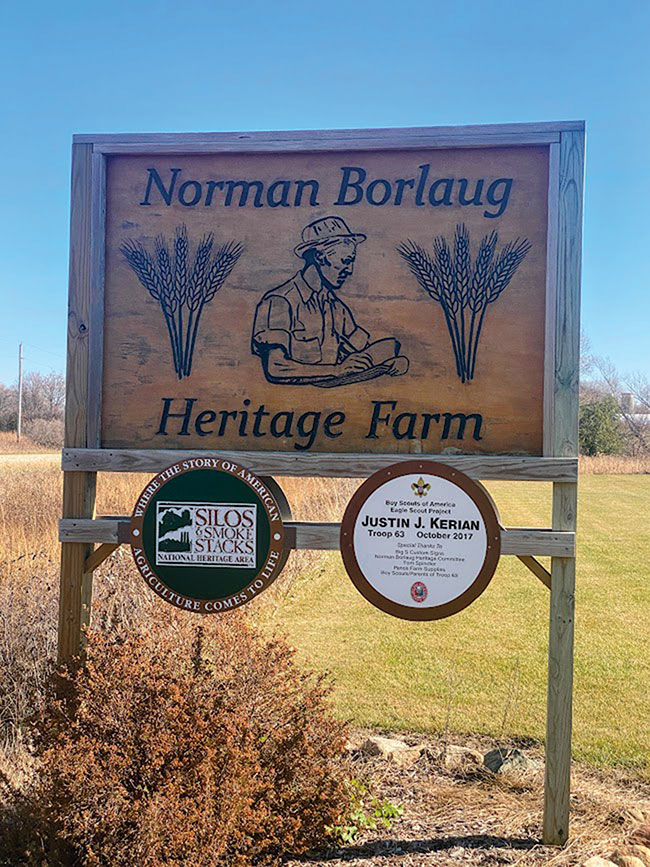 Start Saturday off with breakfast at the VFW hall from 7-10 a.m. followed by the Cruise to Cresco car show from 8 a.m. to 3 p.m. in downtown Cresco. The steak cook-off in Beadle Park starts at 8 a.m. and ends at 6 p.m. on Saturday and runs from 9 a.m. to 1:30 p.m. on Sunday.
Join in the fun at the first annual pickleball tournament on Saturday at Evans Court.
In celebration of 135 years, CUSB Bank is hosting a free lunch from 11 a.m. to 2 p.m. in the bank's parking lot with live entertainment by JR Brink Band. The bank is hosting kids' games, bounce houses, and a petting zoo from 12-4 p.m. and the Buffalo Alice Band will be performing from 2-6 p.m. in the bank parking lot.
At 3 p.m. the veterans will start serving their steak and pork loin dinner in the VFW hall on Saturday and again on Sunday at 12:30 p.m. Tickets must be purchased in advance.
At 4:30 p.m. the Harvest Fest Parade kicks-off. Note that there is a new route this year.
Head to the Harvest Fest tent Saturday night at 9 p.m. for three hours of live music featuring northeast Iowa's local country singer Cory Farley.
On Sunday morning enjoy a down home ranch breakfast at the Cresco Country Club from 8 a.m. to 12 noon. At 2 p.m. is the annual ice cream social at historic Kellow House.
Other Bluff Country events happening this weekend.
• Hole in the Sock Gang 1880s Street Theatre, McGregor, Iowa
The Visit Bluff Country Magazine is delivered to more than 1,000 locations in 35 counties in Iowa, Illinois, Minnesota, and Wisconsin.  This magazine has a mission of promoting tourism in the Historic Bluff Country (Driftless) region.
For information on upcoming town festival and events in Historic Bluff Country, vacation ideas for lodging, recreation, dining and shopping, check out the magazine in print or online at www.visitbluffcountry.com.