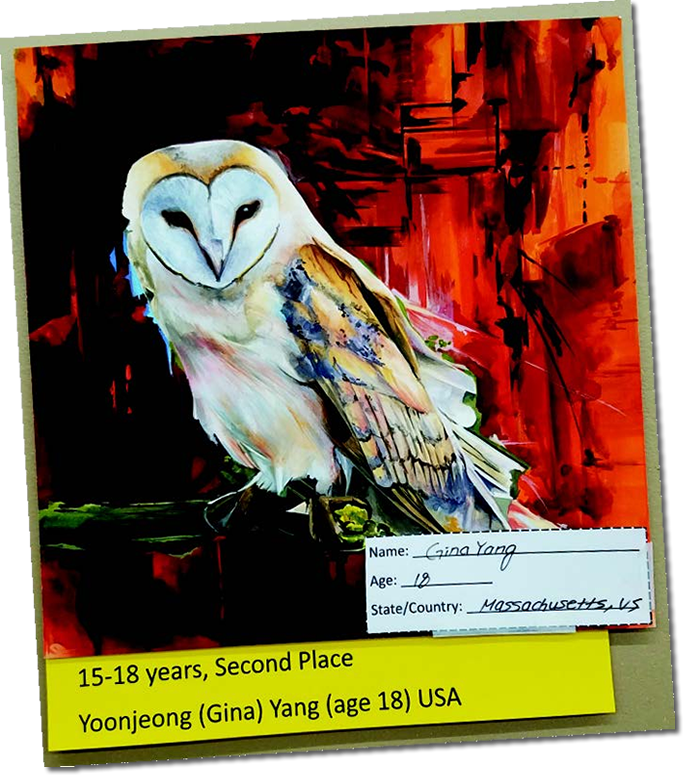 The Art of Visiting Bluff Country
By Charlene Corson Selbee
One-of-a-kind art studios and galleries call the pictur­esque landscape of Bluff Country home. Visitors will expe­rience not only first-class art galleries, but they will have the opportunity to meet talented artists and purchase their cre­ations. The range of artwork found in Bluff County ranges from jew­elry, clothing, oil and watercolor paintings, black and white draw­ings, wood fur­niture, fiber arts, sculptures, and glass to name a few.
Residents and visitors alike look forward to the Bluff Country Studio Art Tour held every year in April. The dates for this year's tour are April 28-30.
The tour is an opportunity for art enthusiasts to visit the artist's stu­dio and experience firsthand where they spend their time creating. In 2023, there are 20 stops to visit.
Download a mobile app from the tour's website for ease in finding all the studios and suggested food, lodging, and refreshment stops along the trail.
To stop at each location, it will take at least two full days. Pottery, jewelry, wood furniture, oil paintings, bas­kets, watercolors, and fiber arts can all be found on the trail.
Lanesboro Arts Galleries proudly boasts not one but two galleries, Exhibi­tion Gallery and the Juried Sales Gallery!
The Exhibition Gallery features five exhibits annually. The Juried Sales Gallery features work from over 90 regional artists and is available for purchase. Every other year, Lanes­boro Arts sponsors an emerging artist exhibition.
ONE-OF-A-KIND
Art Studios & Galleries
Bluff Country's newest art gallery, The Caledonia Gal­lery, is located in a recently renovated limestone building in downtown Caledonia. The 150-plus year old building was built by James J. Belden, after the Civil War ended in 1865, for his tinsmith business. Throughout the years the building has been home to a drug store, newspaper office, a real estate and insurance agency, insurance/financial service office, a jewelry store, and second-hand stores. The renovation itself is a work of ark. The gallery features the work of artists from La Crosse, Wis., to Caledonia with over half being women artists. Visitors will find an amazing collection of wildlife, landscape, flowers, and portrait paintings.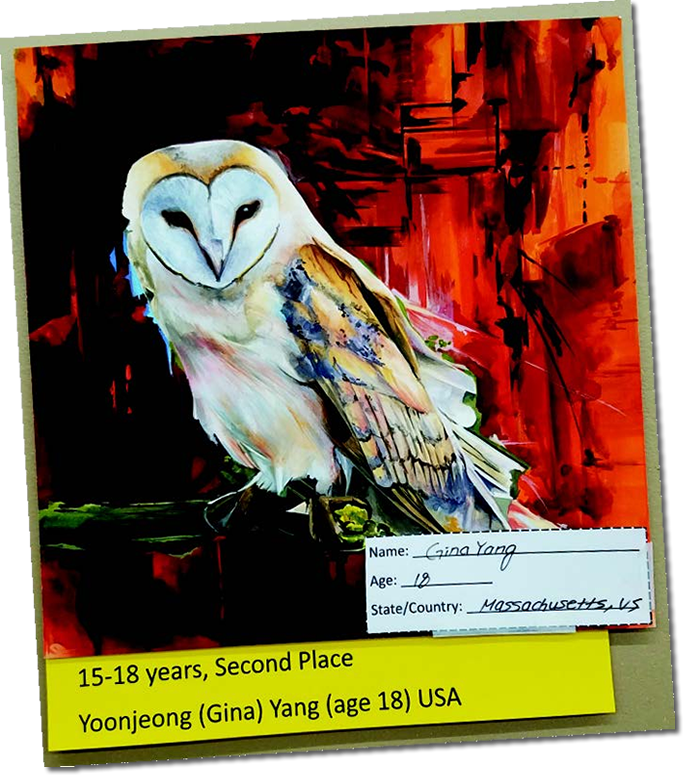 Children from around the world have entered artwork featuring owls in The International Owl Center in Houston sponsors an annual kids' owl art com­petition. The coloring contest started around 2004 to engage local children in the Center's Festival of Owls celebration. Over the years it has grown into a competitive international art competition. In 2023 there were 2,007 entries from 34 coun­tries and 20 U.S. states. Artwork from the competition is exhibited throughout the year in the center's gallery. Artwork has also been used to decorate banners that can be seen hanging on light poles throughout town. The children's artwork can also be found on merchandise which can be purchased in the center's gift shop along with other owl themed mer­chandise.
Artwork by 18-year-old Yoonjeong (Gina) Yang of the USA hanging in the gallery at the International Owl Center in Houston, Minn.
Enjoy the drive though the picturesque farmlands, the majestic bluffs, along the flowing streams, and through quaint Midwestern towns that inspire the artists of Bluff Country.